Recycling Equipment Manufacturers Serving Alberta
Use our thorough list of recycling equipment manufacturers and suppliers in Alberta to examine and sort top recycling equipment manufacturers with previews of ads and detailed descriptions of each product. Any recycling equipment manufacturer can provide recycling equipment services to meet your company's specific qualifications. An easy connection to reach recycling equipment manufacturers through our fast request for quote form is provided as well. This source is right for you whether it's for balers, compactors, granulators, grapplers, metal shears, separators, shredders, vibratory feeders, or any other recycling equipment needs.
Leading Recycling Equipment Manufacturers
Companies Serving Near Alberta
Post Falls, ID
|
208-773-3885
Summit Equipment is a leading provider of recycling equipment solutions that enable businesses to streamline their waste management operations while minimizing their environmental impact. The company specializes in designing, manufacturing, and servicing a wide range of recycling equipment that is used across various industries.
At Summit Equipment, the focus is on delivering...
$$$
Monroe, WA
|
800-848-8228
Since the factory opened in 1989, OBERG® Filter Crushers has focused on building a durable, reliable heavy-duty machine that will meet your specifications and stand the test of time. OBERG® manufactures waste processing and handling equipment, with primary emphasis in hydraulic compaction equipment used to reduce waste volume. We also offer a full line of containers.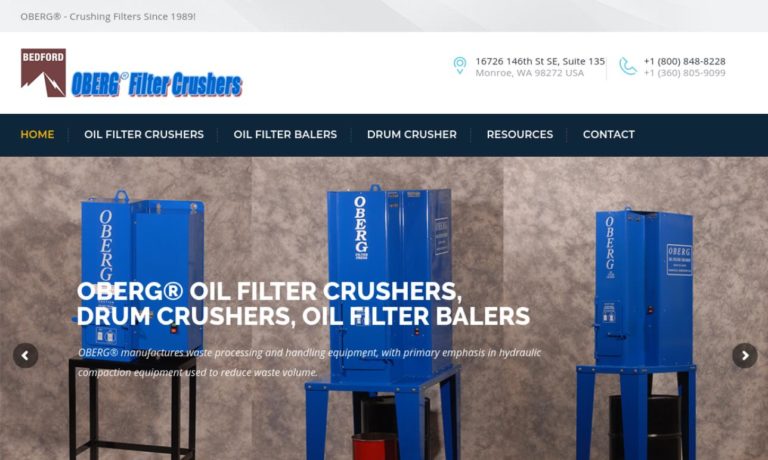 $$$